Make Legendary Sound Your Go-To DJ for Events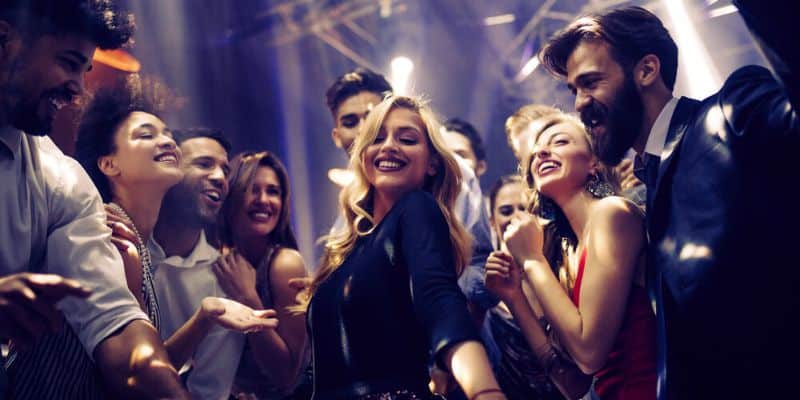 Are you tired of working with DJs who just show up and play music? Are you looking for a DJ company that will go above and beyond to make your event a success?
Look no further than Legendary Sound, Toronto's premier wedding and event DJ company. Our commitment to excellence, exceptional customer service, and attention to detail set us apart from the competition. 
Need a reason to believe? Here's twelve reasons why you should add Legendary Sound to your preferred vendor list for weddings, conferences, and other special events. From our consultative sales process to our top-of-the-line equipment, we guarantee that your event will be Legendary.
Here are the top 12 reasons to make Legendary Sound your preferred Wedding DJ Company:
1) We Truly Care About Your Clients
At Legendary Sound, our DJs truly love what they do, which is to help to create legendary experiences for all of our customers. When you refer your clients to us, you can trust that we take the time to truly get to know them and understand their vision for each event. We provide exceptional support during the planning process along with a suite of online planning tools and resources that our customers remind us over and over again just how helpful they are.
During events, we take responsibility for everything running smoothly, even when it's not within our scope of providing DJ services. From mopping up dance floors to quite literally putting out fires, Legendary Sound DJs have been seen all over Ontario going above and beyond to ensure everything goes better than planned. We even continue the relationship building long afterwards, from sending anniversary gifts and sharing memories to engaging with our past clients on social media.
Rich helped me with all of my many wedding questions (not only music and DJ services but wedding planning in general).
– Kyla T.
2) We Make You Look Great
We understand that your reputation is on the line every time you recommend a vendor to your clients. That's why we prioritize making you look great in front of your clients by responding quickly to each lead and communicating thoroughly with every lead you refer to us. Your clients will love our consultative sales process, our blog full of valuable event planning resources, our suite of online planning tools and the numerous 5-star reviews and testimonials that back up your referral.
3) We Support All Your Other Vendors
We know that every event is a team effort, and we want to make sure that we support all your other vendors to create a seamless experience. We take the time to truly get to know each and every vendor at your events. We check in to make sure everyone is ready before any key events take place, make announcements to get the attention of guests whenever vendors need it, and we even regularly ask vendors if they have any music requests.
4) We Can Create Content For Your Business
We offer Instagram/Facebook Live take-overs, Instagram/Facebook story highlights, free reposting access to photos and video from your event published on Legendary Sound's social media feeds, and blog posts to help you market your venue and showcase your events. We want to make sure that our partnership benefits both of us, and we believe that creating content together is a great way to do so.
This error message is only visible to WordPress admins
There has been a problem with your Instagram Feed.
5) Safety Is a Priority for Our Venues and Clients
We believe that safety should always be a top priority. That's why we take extra precautions to secure our equipment to prevent tripping or electrical hazards. Legendary Sound also carries event liability insurance and is registered with the Canadian Professional Disc Jockey Association (CPDJA). You can trust that we take safety seriously.
6) We Have Backup Equipment, Just In Case
We understand that things can go wrong, but we are always prepared. We bring backup DJ consoles, spare batteries, extra music hard drives, and have extra staff to cover an event in case of emergencies. We want to make sure that we can always deliver exceptional service, no matter what happens.
7) We Use Premium Equipment
We believe that the quality of our equipment is a reflection of the quality of our service – that's why we only use high-end professional sound and lighting during events. We also supply a wide array of package add-ons to make your event stand out, such as wireless microphones, large projection screens, cold sparklers and dry ice.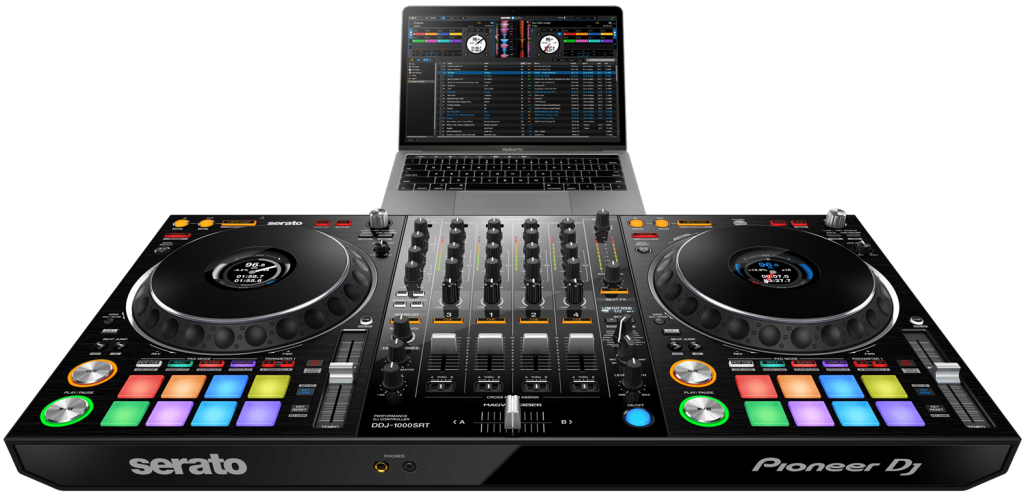 8) We Host Legendary Events
We believe that the key to an unforgettable event is in the details. That's why we go above and beyond to make sure every aspect of our service is impeccable. From excellent customer service to arriving early to events and maintaining a positive, professional attitude, we are committed to ensuring that your clients have the best possible experience.
9) We Go the Extra Mile to Make Your Job Easier
Our team is always willing to do the little things that make a big difference. From helping you stack chairs post-event to playing your favourite tunes during event setup to help you get into your groove before guests arrive, we are always happy to help. We also pack up efficiently to ensure your team wraps up events on time.
10) We Own Multiple Wedding Businesses
We are far more than just a DJ company. The founders of Legendary Sound are incredibly successful serial entrepreneurs in the wedding industry and have mastered marketing to couples through their very own marketing agency Grapevine Media. As a result, they have the ability to create exceptional marketing campaigns that promote all of our business partners.
11) You Can Get Your Own Events DJ'd For FREE!?
We believe that partnerships should be mutually beneficial, which is why we offer a credit for event referrals that convert into Legendary Sound bookings. You can use this credit towards any of Legendary Sound's services such as hosting your corporate holiday party or team event. It's just one way we want to show our appreciation for your trust and support.
12) We Are One Of Canada's Fastest Growing DJ Companies
Our goal is to become the best DJ company in all of Canada, and we are well on our way to accomplishing that goal. By creating an amazing and fun workplace atmosphere we are able to hire and train some of the best Wedding & Event DJs in the country. Combine that with our next-level marketing strategies and our network of exceptional wedding businesses and it's only a matter of time before you help us reach #1.
Let's Make a Legendary Partnership
Legendary Sound is the DJ company you can trust to create an unforgettable experience for your clients and guests. We pride ourselves on our excellent customer service, high-quality equipment, and exceptional attention to detail.
Our goal is to make your event planning experience seamless and enjoyable while ensuring that your event is the talk of the town. Contact us today to learn more about partnering with Legendary Sound as a preferred vendor.
We look forward to working with you and making your event Legendary!